https://www.iaff465.com/wp-content/uploads/2019/01/OshawaPFFA.png
450
450
AARON SHAYDA
https://www.iaff465.com/wp-content/uploads/2018/04/iaff_logo.png
AARON SHAYDA
2020-09-17 08:21:34
2020-09-17 08:22:23
Oshawa Fire Emergency Response Capabilities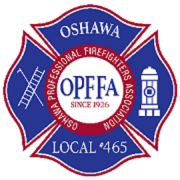 Good morning Brothers and Sisters, the Benevolent  Committee is looking to run a pink T-shirt campaign supporting the fight against Breast Cancer during the month of October . We have permission from the front office to wear pink T-shirts while on duty. Officers may wear the shirts as well but we will also be selling optional epaulets to all ranks. We will have epaulets for the rank of Firefighter, Captains and Platoon Chiefs.  All of these items will be sold to the membership and any profits donated to support the fight against breast cancer.
In the interest of fun and competition we are going to ask for the membership to design the shirt. All shirt designs will need to be submitted by September 7th and from there a winner will be chosen. The winner will receive; a $50 gift certificate to buy clothing from the upcoming quartermaster store, entry into the Ontario Professional Firefighters  Association pink T-shirt campaign competition, entry into the International Association of Firefighters pink T-shirt campaign competition and one free Shirt for themselves.
Please submit your entries to [email protected].  You can use this email if you have any questions as well.
Below are some examples of previous year winners. At minimum all shirts must have a pink ribbon and Oshawa Fire on front and back. Good luck to everyone and get your crayons out.  I hope there are many entries and I wish everyone good luck. Unfortunately there can only be one winner but don't be discouraged as November is coming and we are planning to do the same competition and drive for Movember.
In Solidarity and Charity,
Local 465 Benevolent Committee
/
by AARON SHAYDA
https://www.iaff465.com/wp-content/uploads/2019/01/OshawaPFFA.png
450
450
AARON SHAYDA
https://www.iaff465.com/wp-content/uploads/2018/04/iaff_logo.png
AARON SHAYDA
2020-07-28 15:57:35
2020-07-28 15:57:35
Pink Shirt Campaign
CONTACT US
Kevin Dickinson
(905)447-6359